Dad doesn't have to be hard to shop for this Christmas, and finding gifts for dads is now a breeze with the extensive list below. We've sorted through all of the lesser gifts out there and present to you 50+ Christmas gifts for dads that they are sure to smile about for months to come.
For the alarm-clock purist
A classic alarm clock from Braun, for the dad who likes to keep things simple.
---
For the caffeinated and commuting dad
This tumbler from Japanese brand Tiger claims to keep drinks hot or cold for up to six hours. One of our writers' dad swears by it because the "lid is much easier to clean than a Zojirushi."
---
For the fidgety dad
A nifty little desk objet for a dad who can't keep his hands still — or prefers not to make eye contact during uncomfortable conversations.
---
For the dad who's in his crummy office chair all day
First of all, he needs a better office chair! Barring that, he might want to try this half-balance ball on his seat, which will help keep his core engaged and posture straight during the work day.
---
For the dad with loose change everywhere
A "kitty" bank — you set the coin on that pad where the fish bones are, and the cat pokes out of the box and snatches it.
---
For the dad with achy feet
This was one of the best-selling gifts from our Mother's Day gift guide — and for good reason. We actually just bought a few ourselves and love the thing. Because achy feet know no gender.
---
For the dad whose legs need a hammock (on a plane)
Writer Alyse Whitney told us about this little doodad that helps make economy feel like first class: "The straps are adjustable and hook around the tray table in front of you so that it becomes a foot hammock, rocking gently with the motions of the plane."
---
For the dad who wants to block out the world
Any dad who is looking to block out light completely should consider the Lewis N. Clark mask, which writer Georgia Clark calls the very best: "The Lewis N. Clark Comfort Eye Mask promises and delivers total darkness, superior comfort, and customizable straps. The cotton interior is pillowy-soft, so much softer and more comfortable than other masks that I tried, many of which were made from polyester (or other nonnatural fabrics)."
---
For the #adoptdontshop dad
Has your dad been wondering if Fido is a husky? A malamute? Wisdom Panel is like 23andMe for dogs and can tell him his rescue's breed profile, and this kit also screens for specific genetic conditions.
---
For the dad who just wants a glass or two while watching Last Week Tonight
Does dad appreciate wine without downing the whole bottle? Now he won't have to feel the pressure of degrading his precious bottle of pinot gris. Sommeliers and wine experts think the Vacu Vin does a great job of preserving an open bottle of wine.
---
For the dad who just wants a glass or two of Châteauneuf-du-Pape
For something to preserve his ultrafancy bottle of wine, the very effective, very pricey Coravin can't be beat.
---
For the dad who forgets to floss
Is dad flossing properly? Yeah, we didn't think so.
---
For the dad who micromanages his stubble
This beard trimmer with a vacuum (see how it's leaving no mess?) is consistently one of the most-bought items among Strategist readers.
---
For the dad who's always clean-shaven
Our very favorite electric razor does a better job — smoother, faster, easier — than any other you can find, and for not a heck-ton of money.
---
For the dad who's always clean-shaven (but prefers doing things the old-fashioned way)
If he's up for a more traditional shave, many men swear by safety razors and say they provide a smoother and less-irritating shave than their modern counterparts. We wrote about safety razors and asked a bunch of barbers for their recommendations; the Merkur 34C was the clear favorite.
---
For the cinephile dad
If dad is into classic cinema, he'll love this book from Taschen covering Alfred Hitchcock's complete filmography. It will look great by the TV, next to all those DVD's he will never get rid of.
---
For the dad who loves a good history book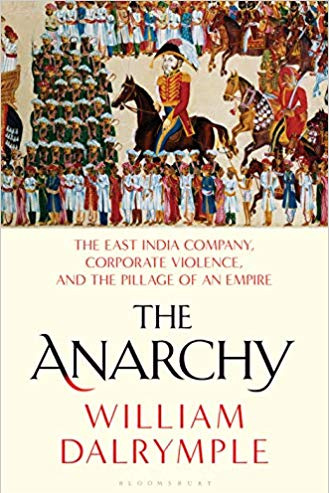 This book traces the history of the East India Company, and many reviews speak to parallels with the present-day global economy. This one hits three of the classic dad genres: world history, economics and ships.
---
For the dad who's more of a Sontag guy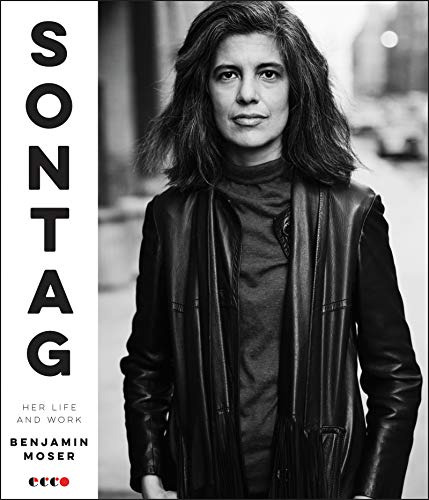 This massive biography — it's over 800 pages — has received heaps of praise. In one of the many glowing blurbs on the back cover, author Michael Cunningham writes: "If it's already difficult to imagine American culture without Susan Sontag's contributions to it, it may soon become difficult to imagine her life without Benjamin Moser's account of it. A significant life like Sontag's demands a significant biography. That demand has now been incisively, extravagantly met."
---
For the dad who's prepping meals with steak knives
A three-piece set with a chef's knife, a paring knife, and a santoku knife from chef-approved Japanese brand Global.
---
For the dad who always refers to Florence as "Firenze"
Whether he's a certified Italophile or simply loves to cook, this old-fashioned Italian pasta machine is a classic and it was recommended to us by a pasta pro.
---
For the dad who loves to cook for the family
Homemade pasta is lots of fun, but sometimes dad might want to make something a little easier. This lasagna cookbook from Ana Hezel of course has a recipe for a classic bolognese lasagna, but it also has some unconventional recipes like sweet pea with mint pesto lasagna and moroccan-spiced lamb lasagna.
---
For the dad who's juicing now
Sure, you could go with a wildly expensive Vitamix, but just in case it's a temporary phase, why not start him off with a much more affordable Ninja (we love ours).
---
For the dad who wants to be on Top Chef
The nifty device lets him turn a regular stovetop pot into a professional-grade sous vide.
---
For the dad whose Dopp is a Ziploc
The Tooletries dopp kit makes so much sense — it's made of silicone to be completely spill- and stain-resistant, plus it just looks cooler than some fusty canvas thing. Stock it with some travel-size grooming essentials and leave it in his carry-on.
---
For the dad who never has time for the spa
Strategist contributor Garrett Munce has "tried hundreds" of sheet masks and he says this is his favorite one for men.
---
For the dad who was doing dadcore before it was a thing
The Birkenstock Boston clog is Chris Black's favorite, and it was the unanimous choice among the style-experts we spoke with for our article on mens's clogs.
---
For the dad who enjoys a nice pair of socks
Darn Tough makes some of the best wool socks out there. They're made in Vermont and come with a lifetime guarantee. (And they would also pair well with the Birkenstocks if dad really wants to go for the full look.)
---
For the dad whose Bics are always out of ink
In case you missed it, the Strategist team recently did a deep dive into the world of pens, testing and ranking gels, felt tips, ballpoints, rollerballs, and fountain pens to determine the 100 best. The Parker Jotter came in at a very respectable number seven — plus it just looks cool.
---
For the dad who gets excited about stationery stores
Made-in-Japan Life notebooks are famous within stationery and fountain pen circles, and this medium-sized model with 100 plain and unlined sheets was featured in our list of the 100 best notebooks.
---
For the clean-freak dad
Writer Maxine Builder calls the Drillbrush — a brush attachment for your power drill — the best thing that ever happened to her shower: "The drill did all the hard work, scrubbing faster and harder than I ever could by hand, and the results were noticeable even after the first pass. All the built-up grime had basically disappeared, though I did a second round just to be sure. The nylon bristles were gentle enough that I couldn't find a single scratch afterward."
---
For the dad still using his phone in a cup as "speakers"
Try Barbara Corcoran's favorite speaker (she knows her stuff), which she prefers even over her fancy sound system. It's one of the best-reviewed speakers you can find, period. Ultimate Ears came out with a newer version, but we actually prefer this one.
---
For the dad who uses his phone in a cup as "speakers" while traveling
The next-generation Wonderboom is even more portable — perfect for sticking in a carry-on and bringing just about anywhere.
---
For the dad whose "luggage" is also his gym bag
Speaking of carry-ons, he might just need the suitcase choice of professionals: Flight attendants and pilots consider the Travelpro spinner the suitcase to use. It's the one you see them all rolling as they rush past you at security.
---
For the dad who wants to dip his toes into a "smart house"
The Amazon Echo Dot is the easiest way.
---
For the dad who isn't sure if he can handle being a plant dad
There's a plant out there for everyone, and ZZ plants are one of the easiest to take care of.
---
For the gardening dad who wants a better pair of pruners
We spoke with professional landscapers and horticulturalists to find the best pruners and this Swiss-made Felco F2 was the most-recommended by far.
---
For the dad who likes the occasional cold beer
The ultimate accessory for a dads who insist on going all out for beach picnics, camping trips, and barbecues.
---
For the active dad with a competitive streak
If dad has been looking for some way to channel some physical energy while engaging in some healthy competition, set him up with the Spikeball — a Shark Tank original that's become a backyard hit.
---
For the dad who wants to watch (and feed) the pets remotely
We've written before about how the Petcube allows you to discreetly monitor the house and dogs from wherever you are; the newer version allows you to dispense a treat, too. (You may have seen it on Ellen.)
---
For the dad who likes a "cozy feeling"
We are all about these comfortable and oddly stylish Danish wool slippers, which we've determined to be the very best available (yet again).
---
For the dad with an expensive Starbucks habit
This two-way brewer is at the top of our round up of the best coffee makers.
---
For the single-origin-only dad
If dad's a coffee lover, even the best automatic coffeemaker probably won't cut it. True devotees swear by pour-over joe brewed with a Chemex. The original Chemex won't arrive until after Christmas, but the six-quart version with a handle will.
Don't forget the filters.
---
For the dad who likes a precise pour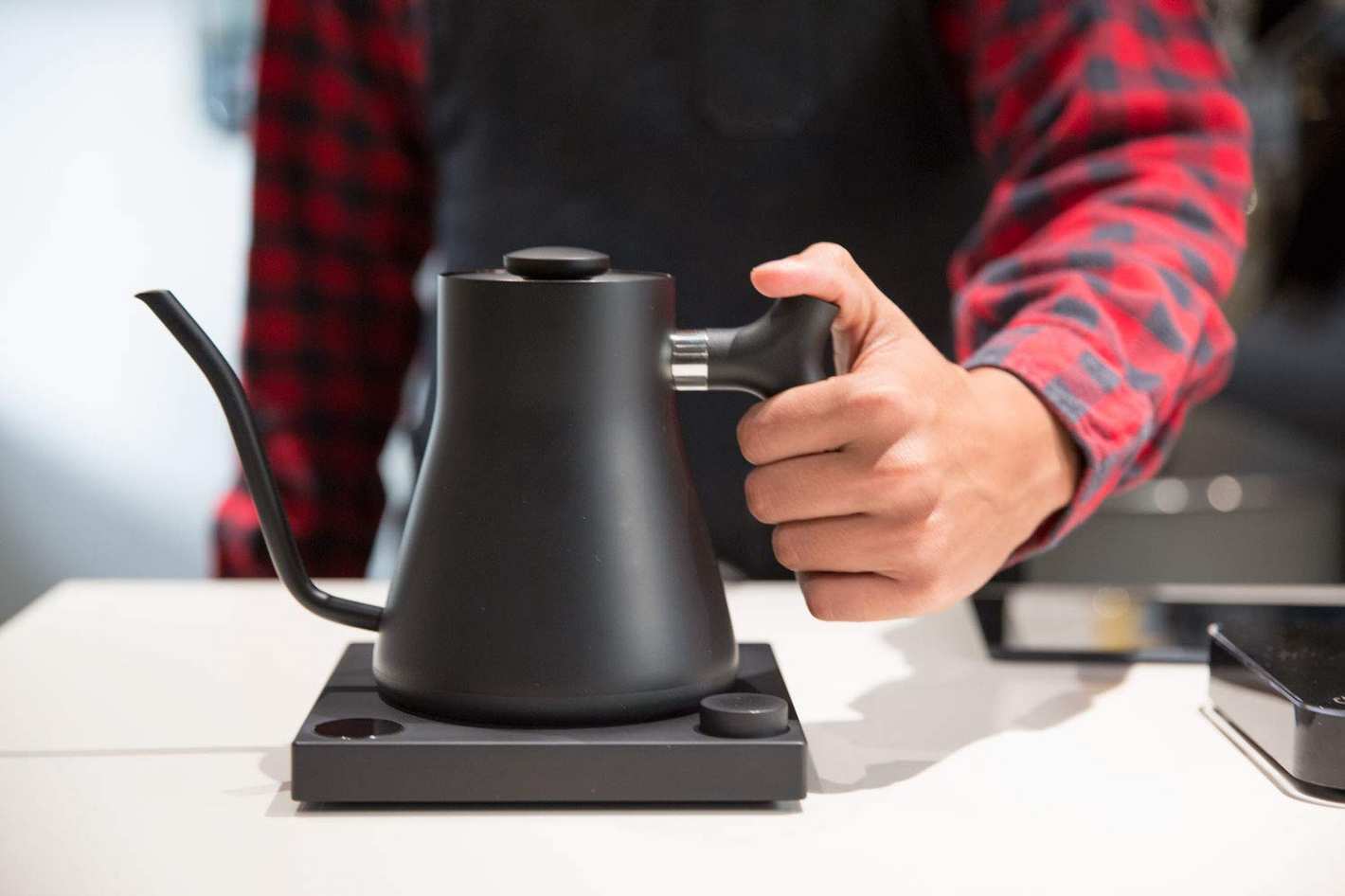 Dads who drink a lot of coffee or tea (or eat a lot of ramen) will appreciate this electric kettle, which in our humble estimation is the absolute best.
---
For the dad who's into matcha now
Tell him that he should be drinking something better, like Kristen Bell's favorite. He'll also need the proper spoon and whisk if he's going to break up all that antioxidant-rich powder.
---
For the dad who's mad that "nobody wears a watch anymore"
A simple quartz watch that tells the time and date.
---
For the dad who wants a watch that does it all
Tech experts agree: This is the watch to get if you're looking to monitor your activity, fitness, and sleep.
---
For the dad who's too busy at work to hit Equinox
Bring the gym to him with an under-the-desk elliptical machine that'll let him (kind of) discreetly get his workout in.
---
For the dad who still doesn't have AirPods
There are plenty of wireless bluetooth earbuds out there, but Apple's AirPods are second-to-none in terms of ease of use and simple design. Plus, the case that comes with the new version allows for wireless charging.
---
For the dad who uses long flights to catch up on his history podcasts
Strategist contributor (and former tech columnist) David Pogue says these Sony noise-canceling headphones are even better than Bose's model. In fact, he says these are best he's ever tried (and he's tried pretty much everything).
---
For the dad whose vinyl collection is sitting somewhere in the basement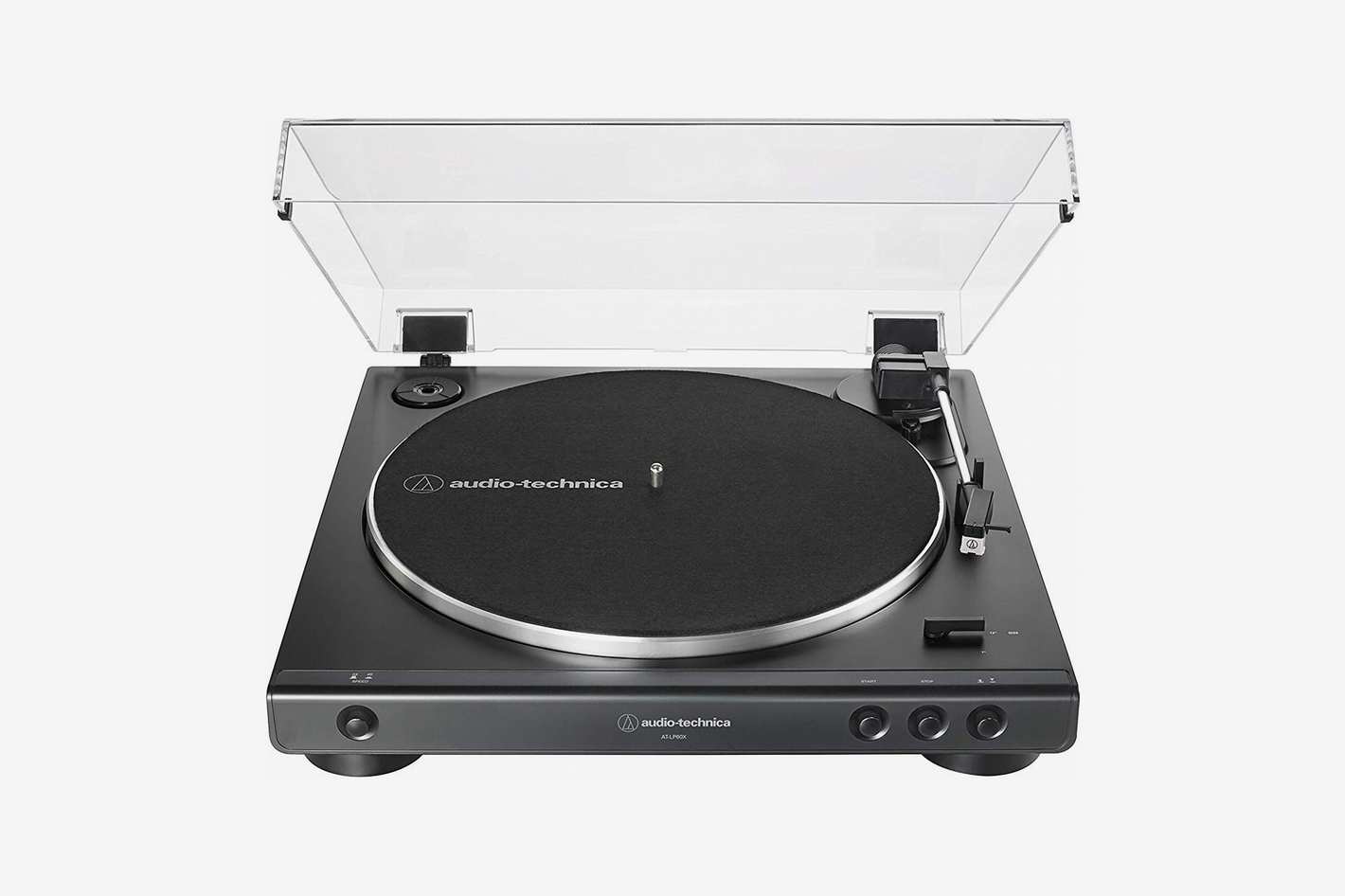 We asked professional DJ's to tell us about their favorite turntables, and this relatively inexpensive entry-level model was one of their top picks. Give him an excuse to dust off those old records.
---
For the dad whose phone is always dying
A nice little (slightly passive-aggressive) treat to remind him that keeping your phone charged isn't that hard.
---
For the dad who can never find his iPhone charger
This ten-foot baby is virtually indestructible — and comically long.
---
For the dad whose DHL packages keep going "missing"
He'll never lose a package again. Does he know that a smart doorbell can stop home intruders, too?
---
For the dad who doesn't even know his phone can charge wirelessly
Strategist contributor (and former tech columnist) David Pogue wrote about this wireless charger and says it's the first one he's ever liked: "It solves the flat-on-the-back problem with a screamingly obvious design change: It's a stand. It props your phone up so you can see it from your pillow or across the room. Better yet, the charging happens whether you've put the phone down vertically or horizontally, while watching a movie, for instance." Combined with this fast-charging plug, the stand charges phones from zero to 50 percent in 30 minutes, especially useful if your dad is constantly recording videos with his phone and draining the battery.