With super fast delivery options and an epic range of items, Amazon will be the store to beat once again.
Amazon is one of the best retailers all year round, but it's consistently one of the biggest and best to check out whenever a sale rolls around.
Although the big Amazon Prime Day deals from earlier this year may now be a distant memory, Amazon takes its Black Friday 2019 deals just as seriously. And now it's official: the Amazon Black Friday deals will start to appear from Friday, November 22 and run through to Friday, November 29. That means Amazon is kicking off its Black Friday discounts a whole week before Black Friday! Already, however, early deals are trickling in.
From what we've found out so far, there's every chance this will be the best year yet for the mega-retailer – and a range of early Amazon Countdown to Black Friday deals in the UK hint at some superb savings being offered up, wherever you are in the world on the big day itself.
We'll be covering all things Black Friday in the run-up to the big day with deals from all the best retailers around the world. Our discount-hunting specialists will be keeping an eye out for bargains on some of the most in-demand items and those hidden gems we think you'll love too.
The Top Amazon Black Friday Deals in the UK
Amazon's gone live with a whole host of UK deals (read on below for those for the US market) and we've rounded up our favorites below:
---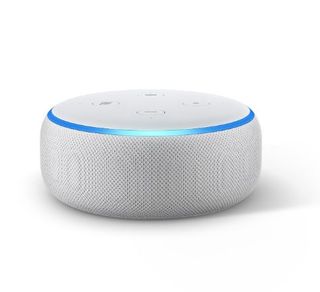 Amazon Echo Dot (3rd Gen): £34.99 £22 at Amazon
The last-gen Echo Dot isn't the latest in the line of products from Amazon, but it's now much cheaper and at £22 it's an absolute steal as a way for you to get your smart home up and running.
---
Amazon Fire TV Stick with Alexa Voice Remote: £39.99 £19.99 at Amazon
Need a way to make your TV smart? The Amazon Fire TV Stick with Alexa Voice Remote is the perfect way to do so, and there's a significant discount ahead of Black Friday. In fact, it's down to half price for now too.
---
Amazon Kindle (2019): £69.99 £54.99 at Amazon   
The Amazon Kindle is Amazon's most basic ereader, but with a backlight and a clear screen it has everything you really need and it's currently at a bargain price, netting you a £15 saving.
---
Ring Video Doorbell 2: £179 £119 at Amazon
The Ring Video Doorbell 2 shows you who's at your door, even when you're not in, improving both your security and convenience, and right now it's available at a big £60 discount.
---
Apple Airpods (2019) with wireless charging case | £199 £159 at Amazon
That's the lowest price yet for the wireless charging case version of the newest Apple AirPods. You could only save around £10 a few months ago, but we're looking at a magnificent £40 discount today. We don't see Amazon (or its rivals) bettering this price anytime soon.

VIEW DEAL
---
Oculus Go VR headset 64GB £244 £199 at Amazon
Want to dip your toes into VR for the first time? If you're on a budget, there's no better place to start than with this standalone Oculus deal, at it's lowest ever price, putting you in virtual worlds without the need for a games console or PC.
---
Oculus Go VR headset 32GB £199£149 at Amazon
Another Oculus Go deal, but with slightly less storage space. This is the cheapest you're likely to find a good quality standalone VR headset, and is a great place to start if you're trying VR out for the first time before investing in a more advanced headset.
---
Samsung RU7400 50-inch 4K HDR smart TV £629.99 £489 at Amazon
This 50-inch TV features Samsung's Dynamic Crystal Colour technology for stunningly detailed and lifelike images and punchy colours, while the smart hub gives you easy access to your favourite catch-up and streaming services – and it's under £500. Model number: UE50RU7400UXXU.
---
*New* Sony Bravia 55-inch KD55XG81 4K TV: £1,099.99 £599 at Amazon
If you're looking for something a bit bigger, this Sony Bravia 55-inch TV tacks on an extra few inches for just £100 more. Similar to the RU7400, the Sony XG81 Series handles 4K video with aplomb and even features Chromecast Built-In that allows you to cast to the TV from your phone. Model number: UKD55XG81.
---
*New* Panasonic TX-65FX560B 4K TV: £679.99 £549 at Amazon
What if you're after a 65-inch set? Well then, we'd point you to this Panasonic 65-inch FX560 Series screen that's discounted £130 before Black Friday. It has Freeview HD with Freeview Play and a brilliant, basic UI. Model number: TX-65FX560B.
---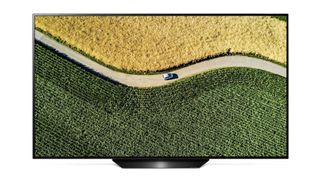 *NEW* LG 55-inch B9 OLED TV (2019): £1,799.99 £1,099 at Amazon
For premium TV hunters, this £700 discount is the ultimate score. For just over £1,000 you get one of the best TVs of 2019 that uses LG's 2nd generation α7 Intelligent Processor to produce clearer and brighter images. If you want better-looking movies, this is the telly to invest in. Model number: OLED55B9PLA.
---
*NEW* Philips 55OLED754/12 55-Inch 4K UHD OLED Smart TV: £1,300.00 £989 at Amazon
If you want to get ahead of the curve for a change, consider picking up this Philips OLED754 TV. It's the company's 2019/2020 model and uses both Ambilight and Philips' P5 Perfect Picture Engine. The previous £200 discount has now plunged to a total £310 off too.
---
ghd Original Styler Professional Ceramic Hair Straighteners: £109 £81.99 at Amazon Generally considered to be one of the best pairs of ceramic hair straighteners on the planet, this deal is a big one for such a premium brand. The best thing about these straighteners is they do far more than straightening, you can use them for curling, styling, waving and so much more.
---
Panasonic EH-NA65 pink hair dryer: £59.99 £44.99 at Amazon
Need a powerful hairdryer this Black Friday? This Panasonic launched at £109.99 but now is over half that price, plus it comes with three different types of nozzle. According to Panasonic, this hair dryer can add volume and minimise frizz all while reducing damage to hair from brushing.
---
Ninja Foodi Pressure Cooker: £199 £129 | at Amazon
Pressure cook, air fry, slow cook, steam, sear/sauté, bake/roast and grill your food to perfection in this all-in-one multi-cooker. It's one of the my best amazon favorite black Friday deal.
---
All-new Blink XT2: £99.99 £79 | at Amazon
You don't need to break £100 with this Blink security camera, for indoor or outdoor use. It comes with two-way audio, a two-year battery life, and Alexa compatibility.
---
Over 25% off gaming accessories including Razer and Corsair | at Amazon
There's a whole host of new offers here, with top brands like Trust, Corsair and Elgato offering a whole host of new peripherals to take your gaming to the next level. One of the best keyboard I can say that.
---
Shark Cordless Stick Vacuum: £359 £199 | at Amazon
Shark often features in our best cordless vacuums guide, and this flexible vacuum stick is a great alternative to the market-leading Dyson vacuums out there – even if the battery life could be a bit longer.
---
Tefal GV9071 Pro Express Care steam-generating iron: £329.99 £179 at Amazon
If you've not tried the wonder of the steam-generating iron, you're really missing out. With smart temperature sensing to really uncrinkle clothes, this discount is the perfect way to iron and actually have your clothes stay wrinkle-free.
---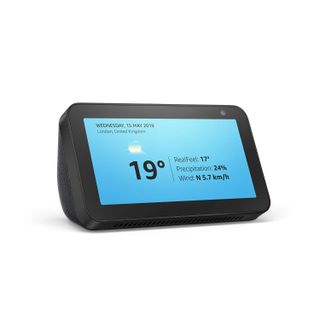 Amazon Echo Show 5: £79.99 £49.99 at Amazon
The Echo Show 5 is the best way to be able to interact with Amazon's Alexa voice assistant in a speaker that allows for a screen to show you certain elements. It means it can show you the weather, your calendar or even the news without you having to ask any questions, and now it's almost 40% off.
---
Amazon Echo Flex: £24.99 £19.99 at Amazon
Want to get Amazon Alexa in all areas of your home? For those places where you don't have space for a smart speaker, you may find the Echo Flex does the job. It plugs into the wall, so you can even have Alexa answer your queries as you're walking down your corridor or in smaller rooms in your home.
---
Amazon Echo Dot with clock: £59.99 £34.99 at Amazon
The latest Echo Dot comes with a clock built into the side for the very first time, and there's already a significant discount considering this smart speaker was only released a few months ago. If you're after the very latest basic speaker from Amazon, this may be the best deal for you.
---
PlayStation 4 Gold Wireless Headset: £64.53 £49.99 at Amazon
Looking for a solid PS4 headset that won't cost you the earth? Then the Gold Wireless may be for you and, with nearly £15 off, now is a great time to pick one up. Discover how games are truly meant to sound with special audio modes designed by the developers themselves.
---
The Witcher 3 Wild Hunt Complete Edition: Nintendo Switch | £44.99 £34.99 at Amazon
This is the lowest price we've seen The Witcher 3 on Switch so far. You may only be saving £7 but, for a newly ported title that includes all DLC, it's a good deal. A gigantic open world to Explore: visit the luxurious and corrupt city of Novigrad, face the frigid cold of the wind-swept Skellige islands, and challenge the dark forces roaming the forlorn, ravaged no Man's land.
---
Samsung Galaxy Buds: £139 £106 | at Amazon
Small, stylish, with more bass than you'd expect at their size – the Samsung Galaxy Buds are a solid choice for true wireless earbuds. Just don't expect the touch controls to be too responsive.
---
Samsung Galaxy S10 128GB: £799 £429.69 | at Amazon
Samsung's 2019 flagship smartphone goes big on the screen – with a corresponding price, too. You can now nab the 4G phone for almost £200 off, though you're getting the smallest storage model at only 128GB.
---
In addition, Amazon's Music Unlimited service is already seeing heavy discounts:
Amazon Music Unlimited 4 months | $0.99 at Amazon
With a library of over 50 million songs and direct integration with all your Amazon Echo devices, Amazon Music Unlimited offers a streamlined and expansive music streaming experience. While the quality is on par with Spotify, the ease of use with Alexa and price difference for Prime members makes Amazon Music a great subscription for Echo smart speaker owners. And for four months, you can enjoy everything AMU has to offer at just 99 cents! Offer expires January 6.
---
And if you're an avid Kindle reader in the UK, you can get a 3-month free trial on Amazon's Kindle Unlimited reading offer, too:
Amazon Kindle Unlimited 3 months | Free at Amazon UK
You can enjoy three months of Kindle Unlimited free thanks to this extended trial period from Amazon. You'll get completely free access to over 1 million Kindle Unlimited titles, as well as the Audible narration that accompanies many. If you don't want to spend the £7.99 a month after the renewal date, be sure to cancel the subscription before the time runs out.
---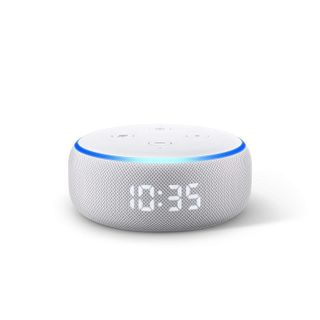 Marshall Minor Wireless In-Ear Headphones: £117 £68 at Amazon
If you love Marshall's rock and roll aesthetic and you need new pair of wireless earphones, check out this great deal from Amazon – this is the lowest price we've seen for these guitar amp-inspired earbuds, so snap them up while you can.
---
Samsung Galaxy Buds: £139 £106 | at Amazon
Small, stylish, with more bass than you'd expect at their size – the Samsung Galaxy Buds are a solid choice for true wireless earbuds. Just don't expect the touch controls to be too responsive.
---
Bose Home Speaker 500 | £399 £299 at Amazon UK
Amazon is offering the Bose Home Speaker 500 for under £300 ahead of Black Friday. Bose is renowned for its high quality speakers, and this is a great example. From wall to wall stereo sound from a single speaker to integrated Google Assistant and Alexa, this is a smart speaker with serious audio punch.
FROM HERE
---
---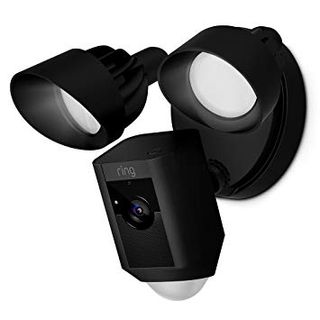 Ring Floodlight Cam: £249 £169 | at Amazon
Want to make your home more secure? This HD ring camera comes with floodlights attached to ensure anything being recorded on your porch is fully visible, with alarm and two-way talk features to boot. Available in black or white.
---
Amazon Music Unlimited 4 months | £0.99 at Amazon
UK listeners can also take advantage of this amazing deal – nabbing four whole months of Amazon's 50-million song strong streaming service for under a pound. You don't need to be a Prime member to take advantage, but you do need to be a new Amazon Music Unlimited customer. Offer expires January 6.
---
Amazon Black Friday 2019 smartphone and tablet deals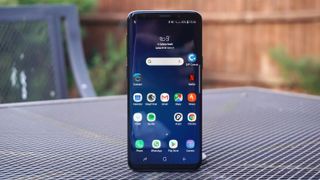 When it comes to phone deals, your best bet is often to go direct to a network, and power through its contract options to secure a great monthly phone deal.
But if you're after a SIM-free device, not tied to the commitments an ongoing contract requires, Amazon can prove to have a few bargains. We're still a little way out from Black Friday, and already a few tempting offers to share:
---
Samsung Galaxy S10 Plus: at Amazon | SIM-free | 128GB | Prism White | £899 £739.99
Pick up the beautiful pearly white Galaxy S10 Plus for 18% off. The 128GB model gives you access to the device for its lowest price, instead of shelling out more than £1,000 for the biggest options.
---
Honor 20 Pro: at Amazon| SIM-free | £549.99 £449.99
If you're after a phone with an impressive camera but you don't want to be paying flagship prices, the Honor 20 Pro is designed for you. £100 off over Black Friday is a significant discount as well making it one of the best deals in phones right now.
---
iPhone 8 from Amazon.co.uk | SIM-free | £462
When it comes to budget devices, normally Apple wouldn't make the list, but the iPhone 8 has been steadily decreasing in price since release. Mixing affordability with high-level Apple specs, this will be ideal for the Apple fan wanting a cheap upgrade. Willing to go refurbished? Amazon can cut the price down to £308.59.
---
OnePlus 7T from Amazon.co.uk | SIM-free | £549
Realistically, we're starting to fall out of the definition of 'budget phones' with this device. Coming in at £549, the OnePlus 7T might cost a lot more than the options above but considering what you get with this phone, that price tag actually feels pretty affordable compared to its competitors. It has a beautiful screen with a 90Hz refresh rate, incredible performance, a triple camera set-up – essentially too many great features to cover here.
Nokia 105 from Amazon.co.uk | SIM-free | £17.95
In a world where phones easily exceed the £1,000+ price point, seeing £15.33 next to a phone looks more like a pricing error than an accurate cost. And yet, this is correct. Don't get us wrong, this is by no means a market leading phone – it has no camera, no browser capability and the screen is tiny. But come on, it's £15! Plus, the battery life seems to never end and its lightweight and small nature will be perfect for folk heading to festivals.
---
---
Amazon Black Friday 2019 audio deals
Amazon Black Friday 2019 gaming deals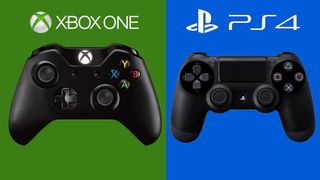 ---
Amazon Black Friday 2019 laptop deals
What about the Instant Pot?
Amazon devices Black Friday sale prices revealed
Amazon US has already offered up which of its own-brand devices (from Kindle to Echo) are set to get a discount from November 22 onwards, and how much by.
Of course, Black Friday isn't the end of the Christmas sales rush – Amazon UK has stated that its Cyber Monday offers will run from November 30 to December 2, its 'Last minute' Christmas deals will run December 9 to December 23, and that its Boxing Day sale will run December 26 to 31. Expect to see similar dates announced globally shortly.
This is great news for anyone who was considering buying a new Kindle or one of Amazon's range of Echo speakers. Check out the list below for all the upcoming Amazon own-brand deals:
From November 22:
Fire HD 8 | $30 off – just $49.99
Fire HD 8 Kids Edition | $50 off – just $79.99
Fire 7 Tablet | $20 off – just $29.99
Fire 7 Kids Edition | $40 off – just $59.99
Fire HD 10 Tablet | $50 off – $99.99
Kindle Paperwhite | $45 off – just $84.99
Ring Video Doorbell Pro + Echo Show 5 bundle | $149.99 off – just $189.00
From November 24:
Fire TV Stick with 4K with Alexa Voice Remote | $25 off – just $24.99
Fire TV Stick with Alexa Voice Remote | $20 off – just $19.99
Fire TV Cube | $30 off – just $89.99
From November 27
Blink XT2 3 Camera Kit | $65 off – just $184.99
Ring indoor cam 2 pack | $40 off, just $99.99
Amazon Smart Plug | $20 off – just $4.99 when purchased as a bundle with Echo Dot, Echo Dot with Clock, Echo, Echo Show 5, or Echo Studio
From November 28
Echo Dot With Clock | $25 off – just $34.99
Echo Dot | $27.99 off – just $22.00
Echo Auto | $20 off – just $29.99
Echo (3rd gen) | $40 off – just $59.99
Echo Show 5 | $40 off – just $49.99
Echo Show | $80 off – just $149.99
Though it doesn't yet want to share what it's got planned for the rest of the world's Amazon sales, it does give an indication of what you can expect to see discounted in the UK, Australia and the wider world.
It's great to see new items, like the Echo Dot with Clock, getting a price cut – but it looks like smart home bundles, pairing an Echo with security cameras and / or smart plugs, are where the real savings will be.
Want to grab something today, or compare prices against the deals to come? Check below for the current prices on the top Amazon gadgets in your local currency: